I recently saw a tweet from Design Sponge about modular paper art wall installations, and my brain filled with a whirl of ideas! The tweet linked through to instructions on how to fold and connect sonobe pieces, a traditional origami form. I dabbled in origami as a kid, but never really liked the look of sharp angles on things that should have been curved, like flowers and animals. But the cubical and angular, 3-dimensional shape of the sonobe pieces really caught my eye, and I started working on my own modular paper art piece right away!
The stop motion instructional videos go sort of fast- I had to stop and rewind several parts of them until I could follow. I originally started with 6×6" in paper squares, but I realized that the piece I was making was turning out really large, and that I didn't have a place to put it in my tiny apartment.
So I disassembled it and decided to start over with 2.75" squares. I found some boxes with lots of different colors of paper on Amazon, like this one.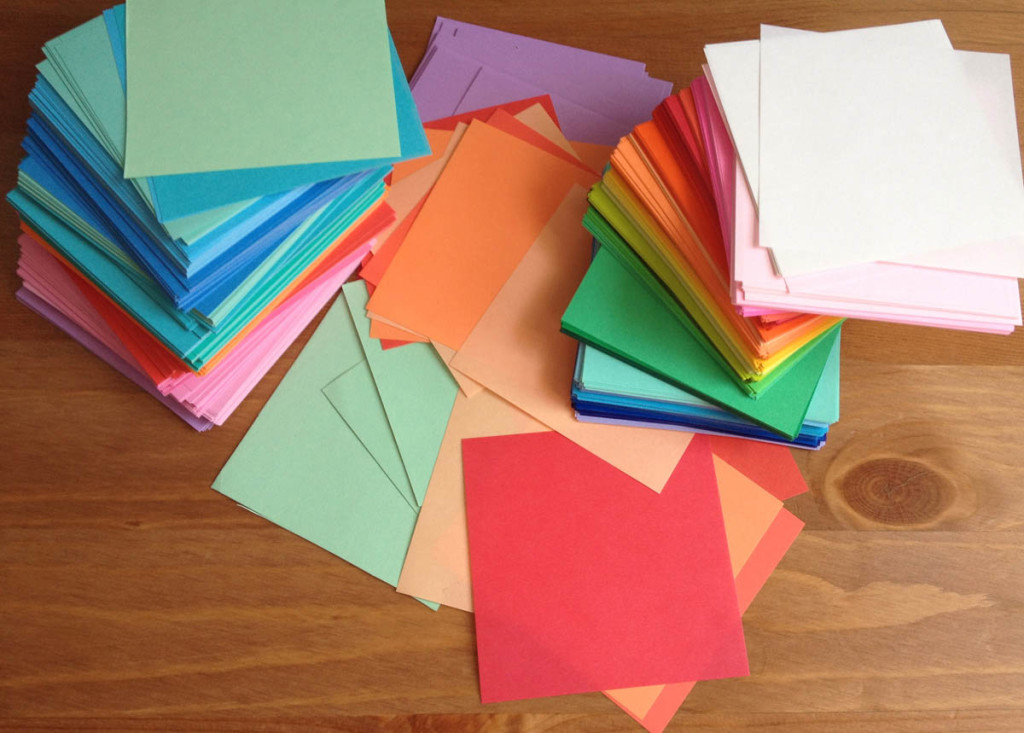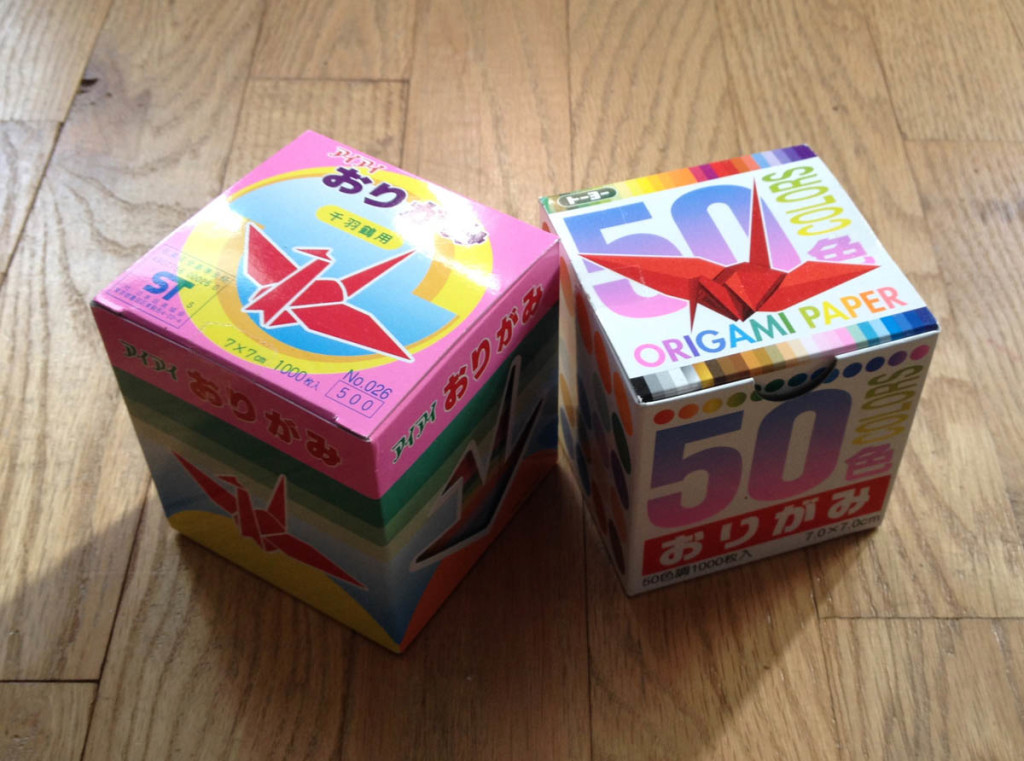 And I also found these really cool, simple wooden boards with raised lips at AC Moore. Coincidentally, seven triangles across fit perfectly and snugly inside the trays.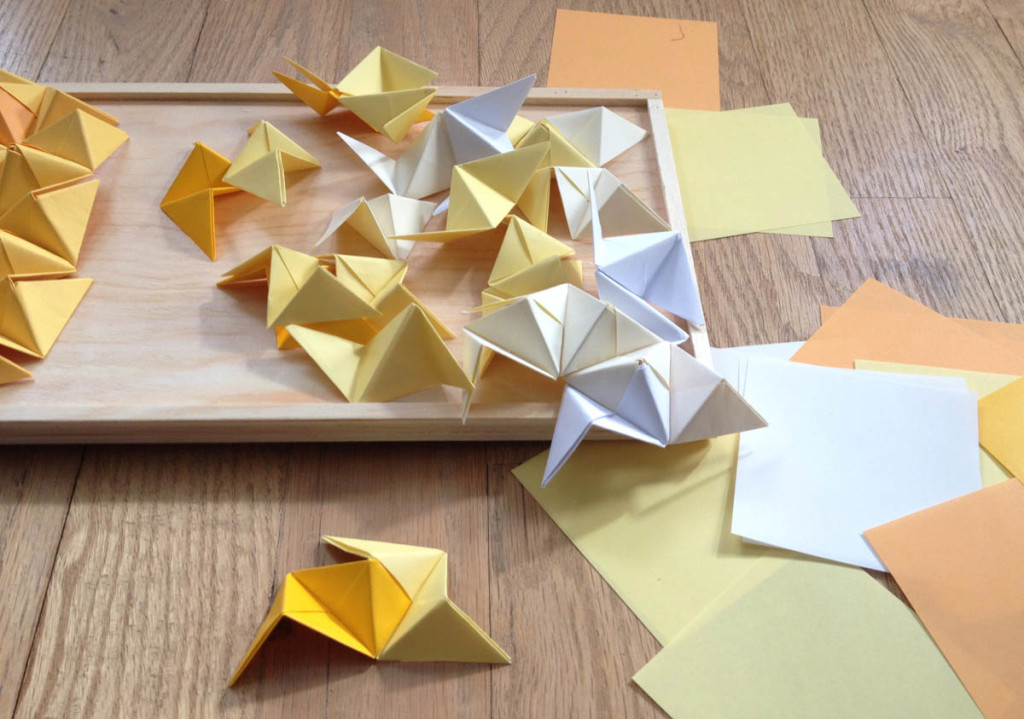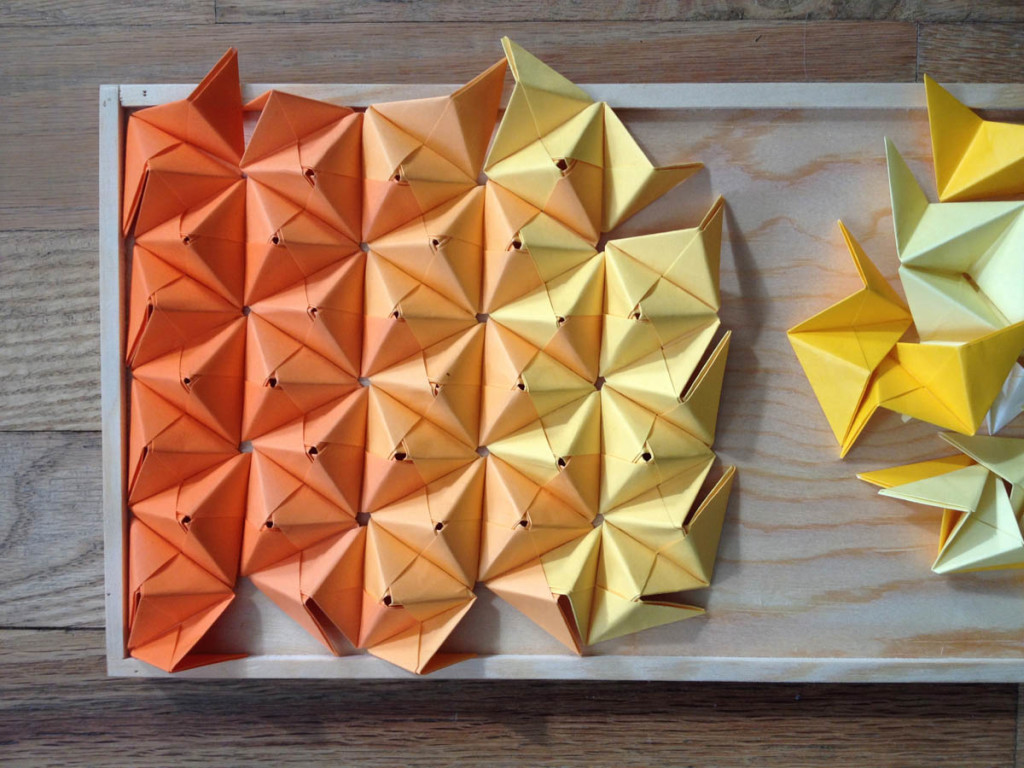 I went with a horizontal ombre pattern, and used about 8 different shades of orange and yellow. You could really go hogwild with color combinations, and I'm really excited to make more of these! I only have about 1,800 sheets of small origami paper left