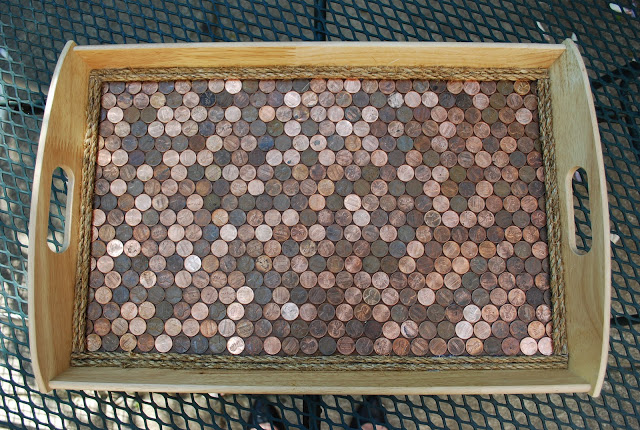 A couple of years ago, two projects that I made were featured on Ikea Hackers. If you haven't heard of Ikea Hackers, it's definitely worth a peruse — but take note of this warning: the rabbit hole is DEEP.
The website is a curated collection of project posts from people who have transformed, repurposed, and/or found new implementations of furniture and other products from Ikea. Browsing through these diy projects is almost like a "Guess Who" game where you try to point out the products you recognize, and maybe even own. A lot of the projects boast really, really incredible ingenuity — of particular note, the herringbone dresser drawers made from deck tiles, the sculptural bookshelf made from frosta stools, the mid-century modern-style media console made from an expedit bookcase, and the transformable coffee table made from magazine racks!
Here's recap the instructions to make the serving tray hacks that I contributed to Ikea Hackers:
Version 1: Decorative Copper Pennies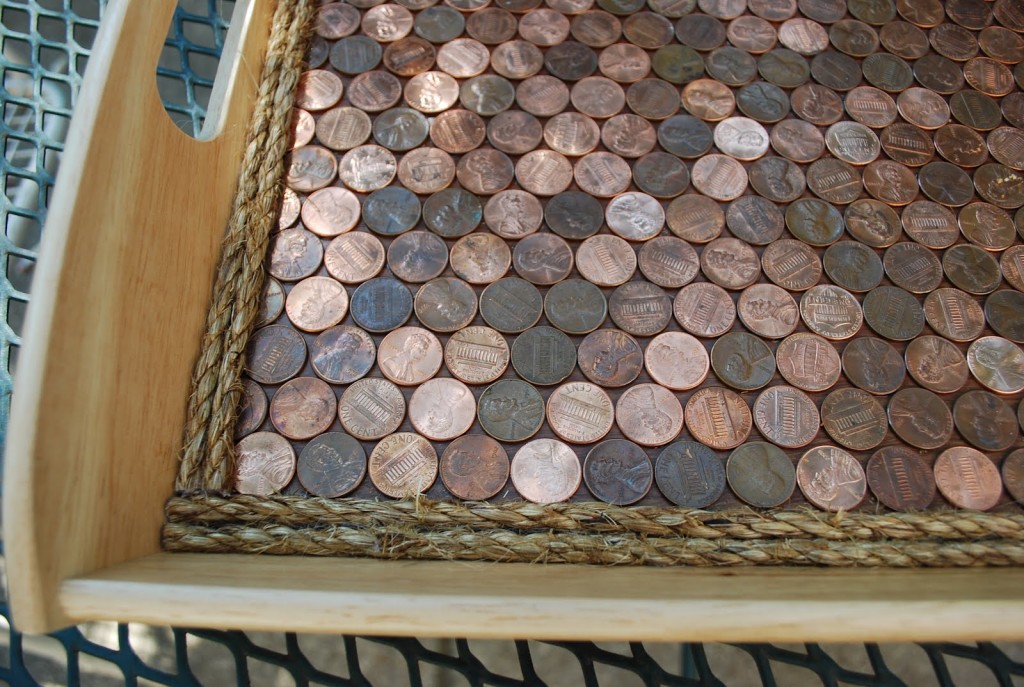 Materials:
$4.77 in pennies
brown contact paper
sisal rope
Scotch Quick-Dry Adhesive
hot glue
Xacto knife
Directions:
Use an Xacto knife to cut a piece of brown contact paper the same size as the tray surface, and stick it on. (This step can be skipped if you want the white to show through the penny gaps)
Start horizontally gluing down rows of pennies with quick dry adhesive, lining them up as tightly and closely as possible.
The pennies won't fit exactly to the edge on both sides- you'll have a gap between the last row and the wood on one horizontal edge. You can fill in the gap by hot gluing two rows of sisal rope around the whole perimeter of the tray. (The rope will fill in the gap on one horizontal side, and go over the pennies on the other three sides)
Et Voila!
---
Version 2: Sisal Rope Pattern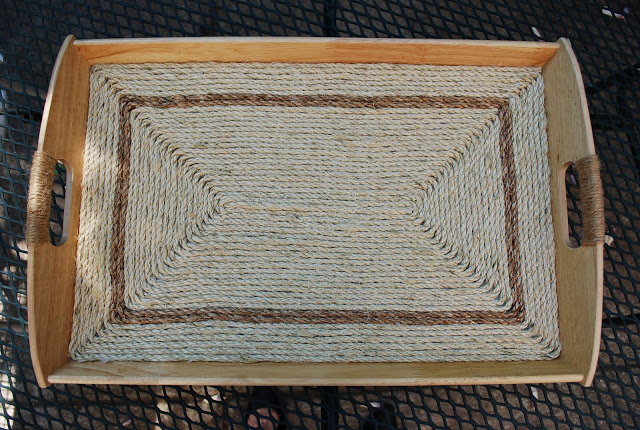 Materials:
2 or more shades of sisal rope (about 50 ft. total)
gardening twine
hot glue
scissors
Directions:
Starting with the outer edge, hot glue the sisal rope flat to the tray around the perimeter, working toward the center
Once you've gotten about 6 rows in, at a corner, switch up the color of the rope if you want to. You could do all sorts of bold/thin stripes depending on the pattern you want. I liked a minimalist look
Keep gluing down until you reach the center
For the handles, loop and hot glue gardening twine. You could use more of the sisal rope, but the twine is usually softer.
Et Voila!