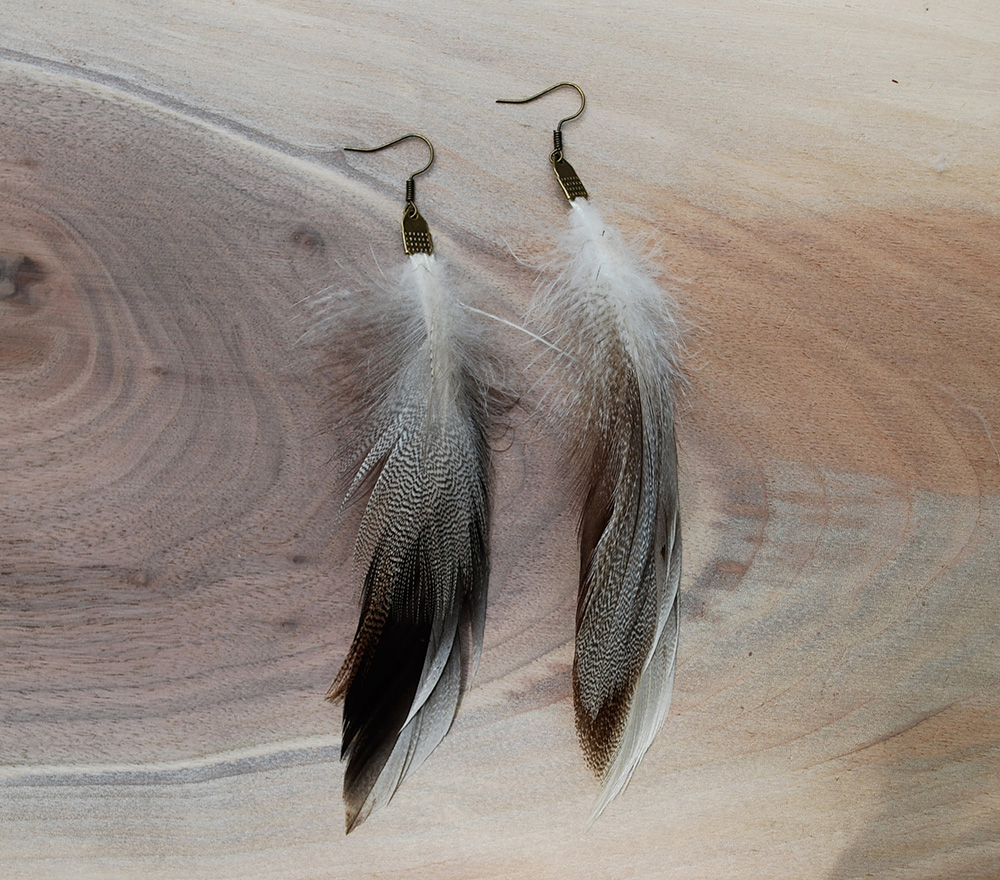 Last night I had the opportunity to demonstrate jewelry making to a group of fine ladies at the monthly Girl Geek Dinners Craft Night. It was big fun! If you're in the Philly area and are into DIY or crafting, the meetup is definitely something you should check out. It's a super friendly crowd and each month there's a featured skillshare where someone demonstrates a craft and offers supplies for attendees to learn with. In the past, there have been demos on embroidery, sewing, weaving, and now, jewelry!
In my jewelry demo, I covered how to make feather earrings and focal piece necklaces. Here's  a quick run down of how to make the earrings:
Supplies (all available at a craft store):
Earring hooks
Snakeheads
Flat-nose pliers
Feathers
Process: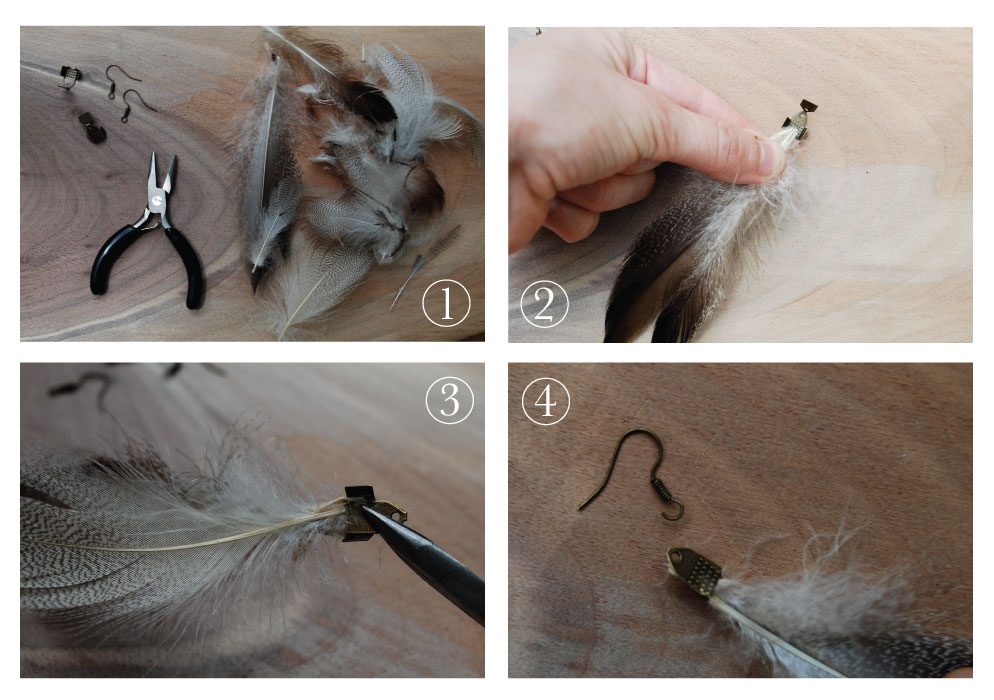 Start with the supplies above, or whatever variation you have or want
Gather together however many feathers you want in an earring, and align the tip of the quills.
Lay the tips down in the snakehead, and use the pliers to pinch the finding tightly closed. If you love gluing things, you could drop a dab of superglue between the quills and the metal to make them adhere super securely. I didn't use glue though, because I feel like I got a tight enough pinch on the snakehead.
Open up the loop on the earring hook, pop the snakehead through it, close the loop back up, et voila!
Total time to make a pair is probably less than 5 minutes, and total cost is probably less than $2 per pair if you get a package of inexpensive feathers and bulk findings. The goose feathers I got for this project came in a package of 150 for about $3 bucks at Hobby Lobby!